About us
Inner Light Yoga & Pilates "Empowering both body and mind".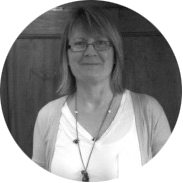 I am passionate about movement and health and have been teaching both Pilates and Yoga for over 20 years in Blackrock, South Dublin.
I am also a fully qualified Qi Gong and Tai Chi instructor and integrate these wonderful healing tools into my teaching.
I offer a variety of dynamic classes including beginners, intermediate and advanced Pilates, Hatha Yoga and Tai Chi and also run a weekly class specifically adapted for both osteoarthritis and rheumatoid arthritis conditions.
Our Pilates mat classes are inspired by classical work on both mat and Reformer and incorporate a wide variety of Pilates props to challenge your body in every way. The classes are kept to small, intimate groups with a focus on individual attention and take into consideration the requirement and any limitations of each participant.
Deirdre is also trained in post-surgery recovery from breast Cancer and works on a 1-2-1 basis with clients to help restore healthy movement.
Private tuition is also available for those who can't make a class or prefer to work on a 1-2-1 basis. Private tuition can be held in both my studio or in the comfort of your own home.
Pre & Post Natal private tuition is also available as is specialised workouts to target special occasions such as wedding preparation and holiday preparation.